The growing frequency of identity theft and cyberattacks is driving identity verification market growth. And with the need to build digital trust among banks and customers, the identity verification tools market is therefore skyrocketing, propelled by KYC compliance. With such an expanding market, banks need to find a way to do more with less, in their case, to find a solution that can instantly authenticate, verify and detect.
The leap from face-to-face to digital trust
Banks are under constant and increasing pressure. On the one hand, from their customers to get the best and most user friendly experiences and products, and on the other, from themselves, to create or incorporate products that comply with this as well as with a long list of regulations and stakeholders expectations to grow. And in order to grow, banks need to increase their customer base. So every time a need arises, there are many aspects to consider and all must come together in, ideally, one solution that solves them all.
With finance and banking operations exponentially growing digitally, everything that used to be done face to face is now mediated by a device and it's going fine, because customers and institutions have learned to go online. However, there is an aspect that is key to everything that has turned digital, and that is trust. Since the surge in virtual interaction as a consequence of the Covid-19 pandemic, hacking attempts and cyber threats have also gone up. In the case of online banking, the main threat is hackers or intruders getting access to sensitive client information and personal data. And so, in this new arena, the need for identity verification is growing unprecedentedly. A study shows that around 72% of online marketplaces have expanded their adoption of ID verification technology during this global pandemic and that statistic just keeps growing.
The identity verification market: an ocean full of fish
More than half of the financial institutions and banks around the world have adopted identity verification systems. The fear of account takeover fraud, identity theft and the need to prevent money laundering are real from both sides, so banks need to provide a strong KYC process and customers expect it. And this is precisely what is leading identity verification market growth. This market is expected to grow from $8 Billion in 2021 to reach $17.7 Billion in 2026, at a 17.1% annual rate.
But it is not only banks and financial institutions leading the way. Governments and enterprises in general are also focusing on the digitalization and adoption of new technologies, like machine learning (ML), artificial intelligence (AI), and automation in pursuit of the appropriate identity verification solutions, which also lays ahead lucrative opportunities for vendors of identity verification.
The adoption and growing use of AI and ML technologies in identity verification solutions is adding proactive to KYC solutions by making highly effective detection at suspicious activities and unauthorized access. With an already growing market worth tens of billions, the landscape aheads presents even bigger opportunities for development and deployment if we consider that Asia Pacific is seen as a region that is rapidly adopting novel technologies and identity verification for their millions of customers.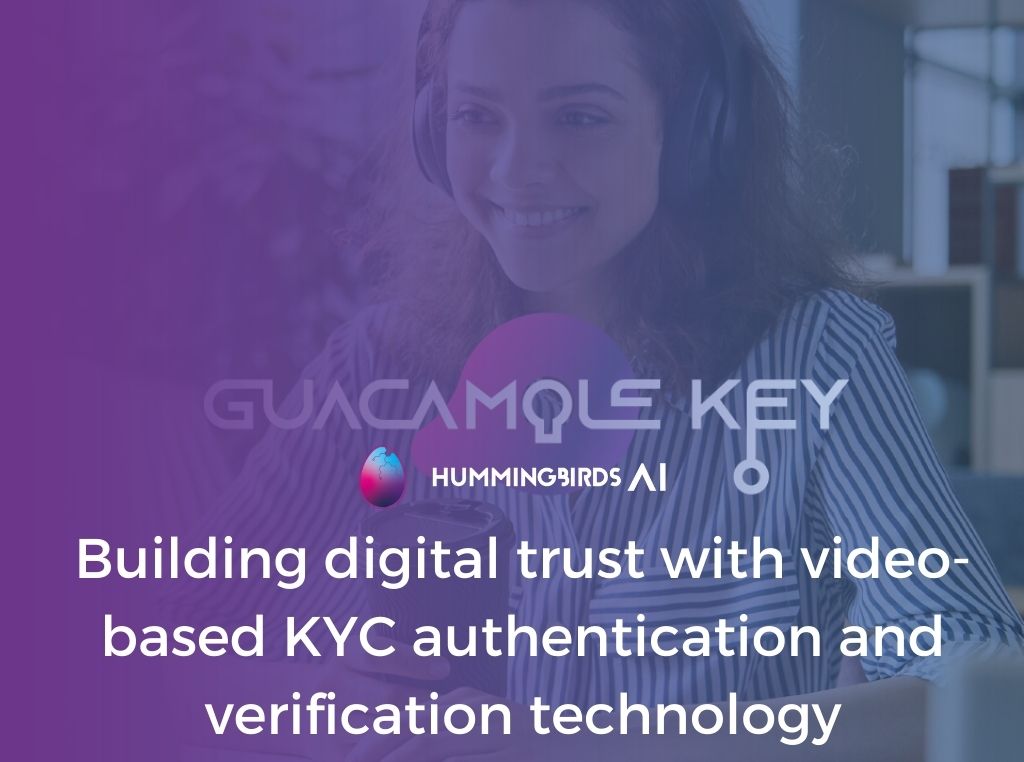 KYC verification and its to comply to all
KYC or Know Your Customer is a set of procedures that banks apply in order to achieve and transmit digital trust in every operation performed online and for every customer by verifying the customers image with their identity document and confirming they are who they say they are. KYC methods have been created to fight and prevent account takeover fraud, data thefts but most usually customers just consider them obstacles, not because they don't want to have fraud prevention but because KYC is lengthy and not done in the frictionless flow customers expect. The result, low conversion rates and still the possibility of being a victim of fraud. From the bank's perspective, KYC processes are expensive. It costs businesses $1 per ID review on average, not much probably at first, but thousands or millions when scaled. Actually, according to a KPMG report, an international bank easily spends about $100 million annually on onboarding clients and although spending this much, its manual process is error-prone, slow, risky due to lack of regulatory compliance, and poor when it comes to offering a good client experience. If we add to this the data protection regulations to be compliant with, KYC verification is definitely a mandatory nightmare, or at least a headache.
KYC solutions that slow down onboarding hurt business
CIP Customer identification program in the United States mandates that any individual conducting financial transactions needs to have their identity verified. Even at present, with so many digital options available, some companies still rely on human reviewing for KYC. This is of course a gigantic waste of resources, money and time which won't make the process easier or faster for the customer. Especially in the case of banks, the customer onboarding flow to be seamless is essential. The manual and human-based way of entering client information into the system is obsolete, time-consuming and does not fulfill any company or customers requirements. In fact, according to a recent study, U.S. consumers have high expectations for identity verification, especially when digitally opening an account (62%), and 42% expected to use biometric identification for the onboarding process.
Biometric onboarding: a customer-centric approach
No surprise, biometric identity verification has the acceptance of customers. It offers identity verification speed, fraud mitigation, accuracy and reliability. It gives so many benefits that the ghost of face recognition vanishes because in this case, biometrics are hand in hand with strict security measures and privacy regulations compliance. It is obvious that banks need a tech-based approach for onboarding customers and technology is providing the answers. However, this approach needs to go more human-centric. And even in the case of an already human and customer centric approach as biometrics, technology can go even further by providing authentication and identity verification in one step, that by adding liveness detection at the process makes a complete online privacy shield. The path to that solution comes with video-based technology such as the one developed by Hummingbirds AI: GuacamoleKey.
At present, a person usually needs to take a selfie or send a photo of a legal document to be verified by either AI or a company representative. But video streaming is gaining popularity as a standard for identity verification, especially for financial services, as a means to quickly provide seamless authentication and hence protection against fraud. The video-based biometrics provided by GuacamoleKey adds an extra layer of authentication through movement and liveness detection that makes the customer experience safer and effortless, while remaining fully private.
GuacamoleKey is a robust privacy-first customer authentication tool that instantly verifies the identity of the customer using proprietary on-device face-matching technology. It is agile and scalable because it fulfills the requirements enterprises need to meet with their customers and their workforce. This technology works on the device and independently from the cloud, so the privacy of the identity verification process is guaranteed because the biometrics remain on the device, unshared with anyone.
Liveness detection for deeper fraud control and ID verification
Using GuacamoleKey, the users register their face and their id on their device. GuacamoleKey verifies the identity of the user by matching the facial biometrics with those extracted from the ID. These are then encrypted and stored in the device. Anytime the bank needs an identity verification, GuacamoleKey verifies the identity of the person through face matching in less than 5 seconds. To do so, the app will ask the user to turn on the camera, and will then match the facial biometrics with the encrypted biometrics from the device. With that instant action, the process is done, the identity is verified and the digital interaction protected in a way that both, companies and customers, can rely on. This adapts for authentication, access to a mobile app, access to online banking, changes to user´s contact info, or verifying payments and transactions.
The billion dollar market of identity verification will do nothing but grow in the next few years. With such a plethora of solutions, it is key to keep the focus in a customer experience where trust is not an issue because every angle of the technology spins around its protection, and in a process that is agile, customizable, scalable and offers the instant response to a growing market in need of continuous and quick response that can only be best performed on a video streaming technology.